Welcome to our Audi comparison library at Audi Grapevine! To help our new and returning customers in Grapevine, Dallas, Fort Worth, and Irving get a jump-start on their next-car research, we've compiled all of our Audi comparisons into one convenient location.
On this page, you'll find a plethora of information that will help you narrow down your search for your next Audi. Read ahead to see what these Audi comparisons have in store for you and how they can help you take the next step towards your next Audi! 
What Our Audi Comparisons Have to Offer
Picking your next car isn't the kind of decision you usually make at the last second. The choosing process involves time and research to ensure that you end up with a model that fits your lifestyle as well as your personality.
These Audi comparisons can help you accomplish that not only by showing you how your top Audi choices stack up against their competitors but also by providing you with a comprehensive overview of what each Audi model has to offer.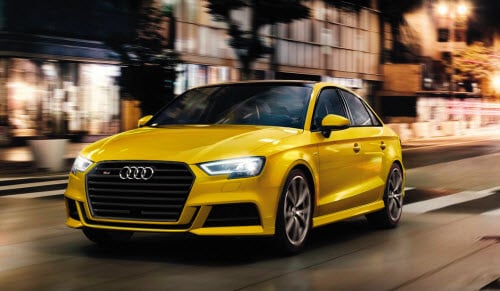 In these comparisons, you'll learn about all kinds of features that Audi vehicles have to offer, such as engine options, interior features, cargo space, technology, safety, and much more. They'll also show you if their competitors have similar features, so you have a clear understanding of which vehicle is the better choice for you. Once you've narrowed down your choices, browse our new inventory to start shopping!
Audi models are designed with hundreds of impressive features and capabilities, and no two are the same. Depending on what you need from your vehicle day-to-day could drastically change the outcome of your search for your next Audi.
Additionally, our Audi comparison library also offers personalized help from a team of knowledgeable individuals. Any time you have a question about what's in our comparisons, you can give us a call at Audi Grapevine and one of our sales staff members will be there to help you. If you find a car you're interested in and want to learn more information about that specific model, check out our Audi reviews page.
Ready to Get Started?
Now that you have a better idea of what you can gain from our Audi comparisons, we hope you're ready to dive in and get started on your research. After reading through our comparisons, shoppers in Grapevine, Dallas, Fort Worth, and Irving can schedule a test drive at Audi Grapevine just by giving us a quick phone call!