Trying to choose between the 2019 Audi e-tron and the 2019 Tesla Model X? You've come to the right place! In this Audi e-Tron vs. Tesla Model X comparison, we at Audi Grapevine will show you how these two models stack up against each other when it comes to performance, comfort, space, and technology. Shoppers in Grapevine, Dallas, Fort Worth, and Irving should read ahead to learn more!

Audi e-tron vs Tesla Model X: Performance Specs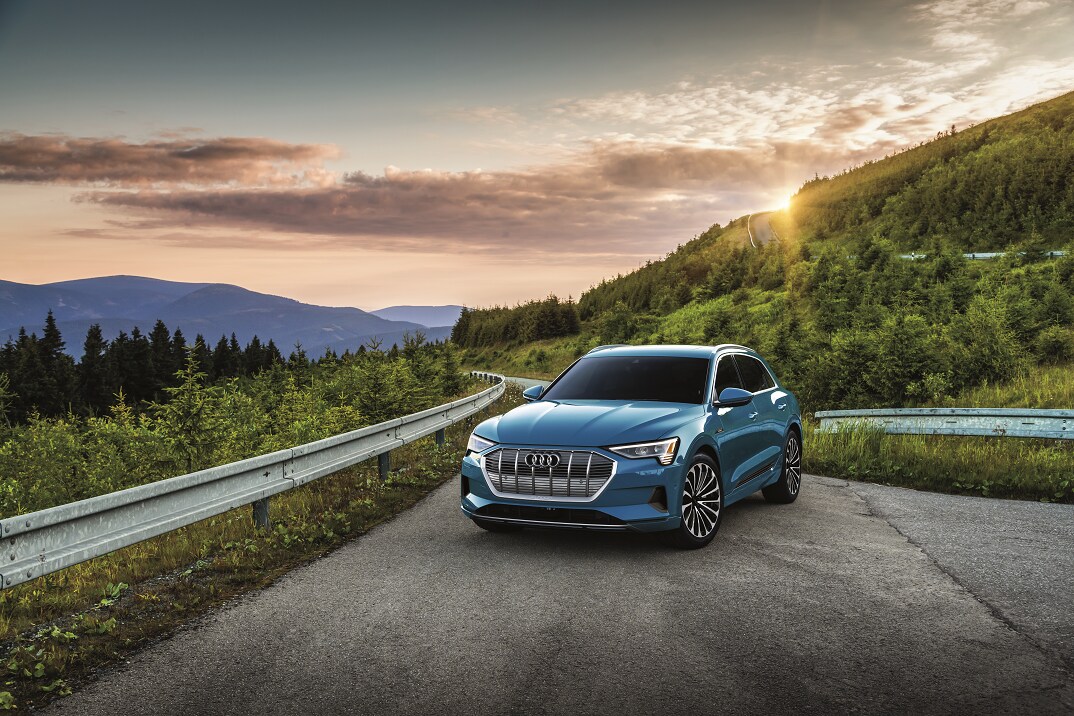 As electric vehicles, the top priority of both the 2019 Audi e-tron and the 2019 Tesla Model X is efficiency and range. Both models offer hundreds of miles of range per full charge and plenty of power-we're talking hundreds of horsepower and lb-ft of torque. With this kind of power, both models are able to tow thousands of pounds of trailer weight.
You shouldn't have to wait to use all this power. Unfortunately, the Tesla Model X doesn't charge as quickly as the Audi e-tron. When properly equipped, the e-tron can gain 54 miles of range with just a 10-minute charge.* You won't get charging capabilities like this with the Model X without the help of a specialized Supercharger.
For added convenience, you can also easily charge your Audi e-tron at home thanks to their collaboration with Amazon. Amazon offers a variety of streamlined, in-home charging solutions for the e-tron that you won't find for the Tesla X.
Audi e-tron vs Tesla Model X: Comfort & Dimensions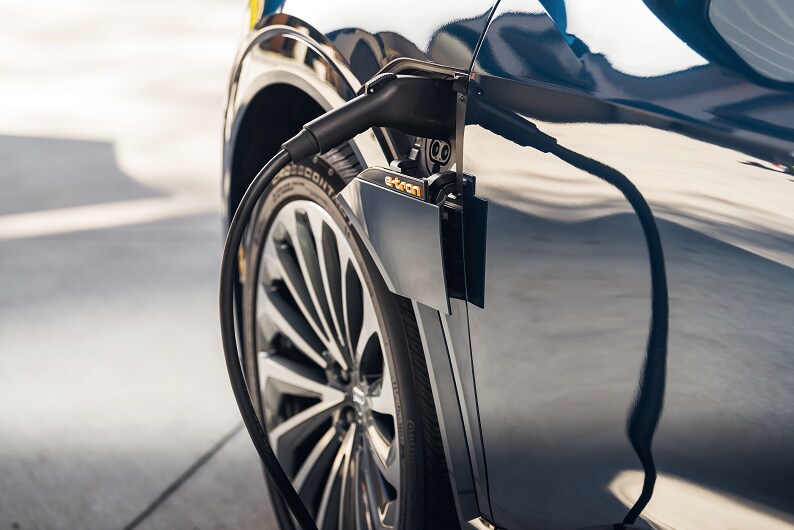 These luxury models have some overlap when it comes to interior dimensions. Both the 2019 Audi e-tron and the 2019 Tesla Model X offer more than 40 inches of legroom for the front-seat passengers. However, in the Tesla Model X, this space comes at the expense of the rear-row passengers, who only get 38.4 inches of legroom while rear-row passengers in the Audi e-tron get 39.1 inches of legroom.

The Tesla Model X is also lacking when it comes to the premium comfort features that make a luxury vehicle a luxury vehicle. In the e-tron, you'll get front seats that are heated, cooled, and massaged. No matter which trim of the Tesla Model X you choose, you won't get massage capabilities.
Audi e-tron vs Tesla Model X: Technology Systems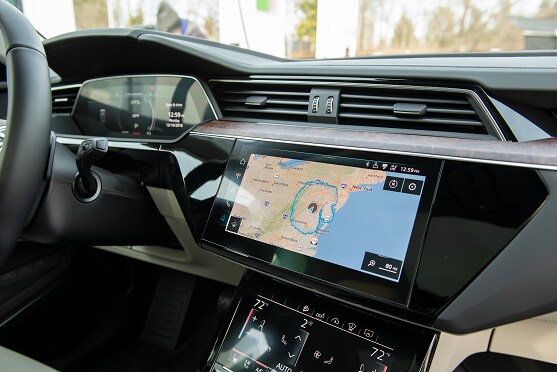 You'll also find a sliver of overlap between the 2019 Audi e-tron and the 2019 Tesla Model X when it comes to technology. Both luxury models offer touchscreen infotainment systems with navigation, smartphone integration technology, and built-in 4G LTE Wi-Fi® hotspots for on-the-go connectivity.
One extra feature that you'll get in the Audi e-tron, though, is an Audi Virtual Cockpit. This system sports a high-definition screen exceeding 12 inches that displays a wide variety of important driving information right to your line-of-sight. It follows real-time, constantly updating maps that get you everywhere you need to go without looking away from the steering wheel. When comparing technology of the e-tron vs Model X, the Audi e-tron is lightyears ahead.
2019 Audi e-tron vs 2019 Tesla Model X: The Verdict
After reading through our Audi e-tron vs. Tesla Model X comparison, it should be clear which model comes out on top. The 2019 Audi e-tron goes above and beyond in ways that the 2019 Tesla Model X simply can't.
Now, it's time to get behind the wheel and experience this model for yourself. Shoppers in the areas of Grapevine, Dallas, Fort Worth, and Irving can schedule a test drive in the Audi e-tron today by giving us a call at Audi Grapevine!
* e-tron estimated range based on manufacturer's estimation with 95 kWh battery using 150 kW DC charger. Charging times will vary and depend on a variety of factors, including ambient temperature, charger type, battery condition, vehicle condition and others.