There's no better way to start your day than with a delicious breakfast at one of Grapevine's three best breakfast spots. Read ahead to learn more about what Main Street Bistro & Bakery, Mango's, and Waffle Way Restaurant are serving up for breakfast!
Main Street Bistro & Bakery was established in order to bring the feel of nineteenth-century France to those in Grapevine. This restaurant channels traditional bistro vibes by combining a casual atmosphere with simple yet delicious dishes.
Keep it simple with one of the Bistro's favorite dishes like the Deluxe Breakfast Croissant or the Quiche Florentine. Or, switch things up with one of their traditional French crepes filled with either smoked ham, Nutella® and bananas, or fresh strawberries with cream cheese mousse.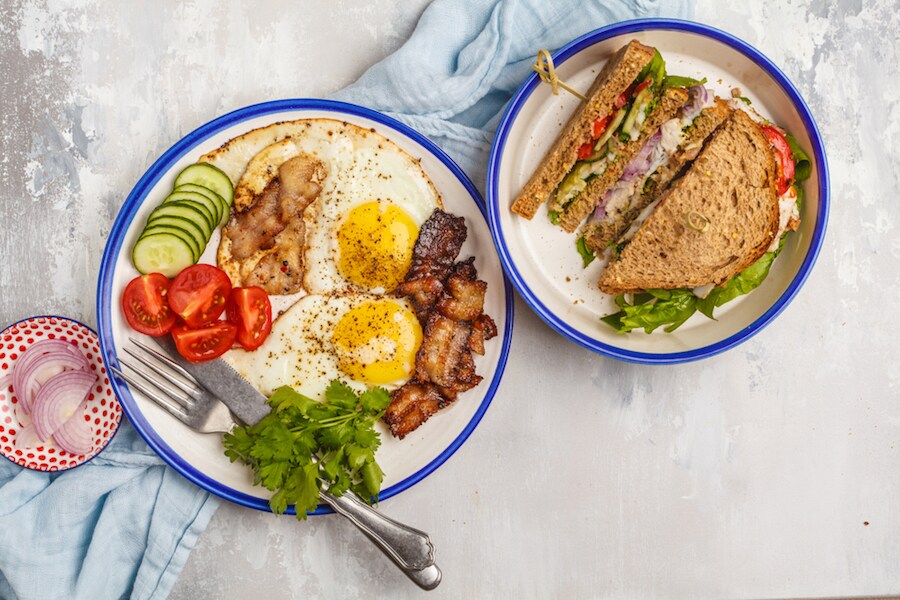 Mango's focuses on one thing and one thing only, and that's breakfast. Whatever you're craving for breakfast, Mango's has you covered with an array of traditional plates with a twist to choose from like Cinnamon Roll French Toast, Classic Eggs Benedict, and a Cheesy Egg breakfast sandwich.
Get even more twisted with one of Mango's many specialty omelets including some you won't find anywhere else like the Maryland Crab omelet and the Biscuit 'n Gravy omelet. Whatever you choose,  you can count on it being perfectly cooked and steaming hot when it comes out.
You can probably guess what Waffle Way Restaurant is known for. You can get waffles in just about any way you could possibly want them including plain and simple, topped with delicious pecans, smothered in whipped cream, or even stacked with homemade fried chicken with gravy.
On top of the many different types of waffles that they have to offer, Waffle Way Restaurant also serves up some killer grilled items like a chicken fried steak with eggs and hash browns. Or, keep things sweet with a side of their golden brown hot cakes.
Start Your Day Right at Grapevine's Best Breakfast Spots!
Enjoy your delicious breakfast from Main Street Bistro & Bakery, Mango's, and Waffle Way Restaurant!