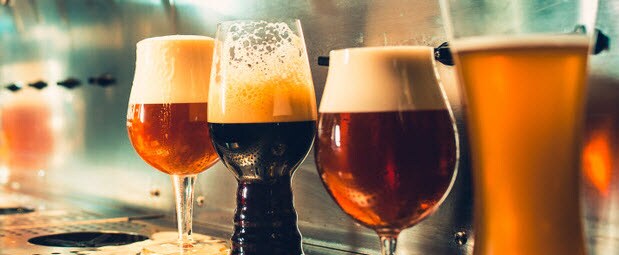 Whether you're heading out on the weekend with your friends or you're looking to expand your knowledge of local brewing, you have some great breweries to choose from. Below, you'll find more information about what Grapevine Craft Brewery, Hop & Sting Brewing Co., and Rabbit Hole Brewing have in store for you!
Grapevine Craft Brewery was founded on the aspirations of bringing together their community using good, quality craft beer. At this brewery, you'll find a warm, welcoming atmosphere and a whole lot of award-winning brews to choose from.
Enjoy a Lakefire Rye Pale Ale out in the Grapevine Craft Brewery's beer garden. Or, enjoy some music inside the tap house with a round of Funk-A-Burbia Berliner Weisse's. Whatever you choose, you'll be surrounded by friends at Grapevine Craft Brewery.

Hop & Sting Brewing Co. was started by three friends with lifelong passions for beer. What became of this passion was a brewery that focuses on quality and the experience that comes with sitting down and enjoying a great craft beer.
This brewery puts out three meticulously brewed beers, all with unique flavors to offer and experiences for drinkers to behold. Enjoy a Galactic Haze White IPA or a Northeast Texas IPA. You can also opt for a Remedio, the first of their Southwest Belgian Series.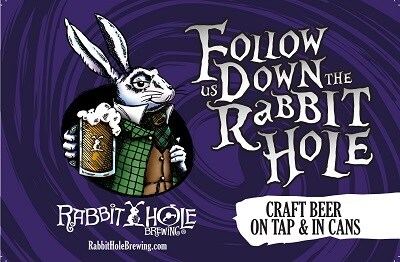 Rabbit Hole Brewing was founded in 2013 by a team of three who strive to bring out the fun in brewing. With each new beer that they handcraft and brew, the Rabbit Hole Brewing team strives to help each customer get a little further down the craft beer Rabbit Hole.
Stop by their tap room for a cold glass of Wonderlust Saison Ale, RYEteous Knight rye malt, or Midnight Shark stout. Be sure to check out their packed event schedule, which features live music, sampling events, and tours of the brewery.
Happy Sipping!
Enjoy your next cold brew at Grapevine Craft Brewery, Hop & Sting Brewing Co., and Rabbit Hole Brewing!