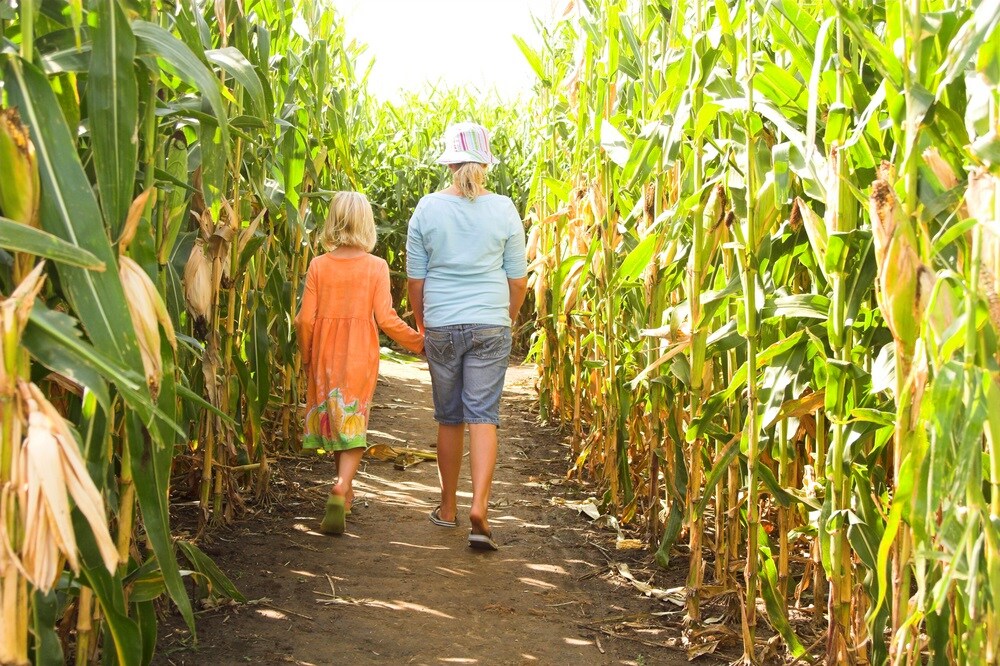 With fall just around the corner, it's time to start enjoying some of your favorite fall activities around the Grapevine area. This season, head down to Hall's Pumpkin Farm & Corn Maze, Henrietta Creek Orchard, and Team Family Farms. Read ahead to learn more about what they have in store for you this fall season!
Get Lost in a Corn Maze at Hall's Pumpkin Farm & Corn Maze
Each year, Hall's Pumpkin Farm creates a unique corn maze that you'll love to get lost in. This 2-acre corn maze with 9-foot tall corn stalks is filled with tricks, twists, and turns that'll keep the whole family guessing this fall season.
After you've made it out of the maze, stick around to revel at it from the outside on one of their old-fashioned hayrides or pick your own pumpkin at their pumpkin patch! Stay up-to-date on their corn maze and hayride hours by following them on Facebook.
Handpick Your Own Apples at Henrietta Creek Orchard
One of the most popular desserts to have in the fall is warm apple pie. So, why not get down to Henrietta Creek Orchard and pick your own apples for your first pie of fall? Pick six different varieties of apples from their more than 500 dwarf apple trees.
After you have all the apples you need, head into their Apple House to check out their wide variety of other fresh and homemade goodies. See what's ripe now on their Facebook page.
*Due to inclement weather affecting the apple crops, please call Henrietta Creek Orchard before stopping by. The Orchard is still open for educational field trips.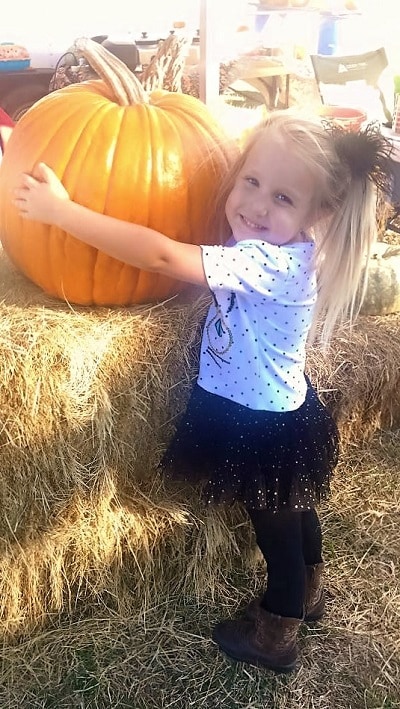 Play Around in a Pumpkin Patch at Team Family Farms
At Team Family Farms, they're passionate about sharing their love of agriculture and family fun with their community. Join the super friendly farm crew for a fun interactive day on the farm with their annual pumpkin patch.
Here, you can pick out your own pumpkin to take home for carving, decoration, or roasting delicious pumpkin seeds. Make sure you don't forget to check out the hay maze or snap a picture at one of their many cute photo spots. Learn more about their 3rd Annual Pumpkin Patch and Fall Festival hours on their Facebook page.
Fall in Love with Fall!
Enjoy bringing in the fall season by taking part in these fun fall activities at Hall's Pumpkin Farm, Henrietta Creek Orchard, and Team Family Farms!