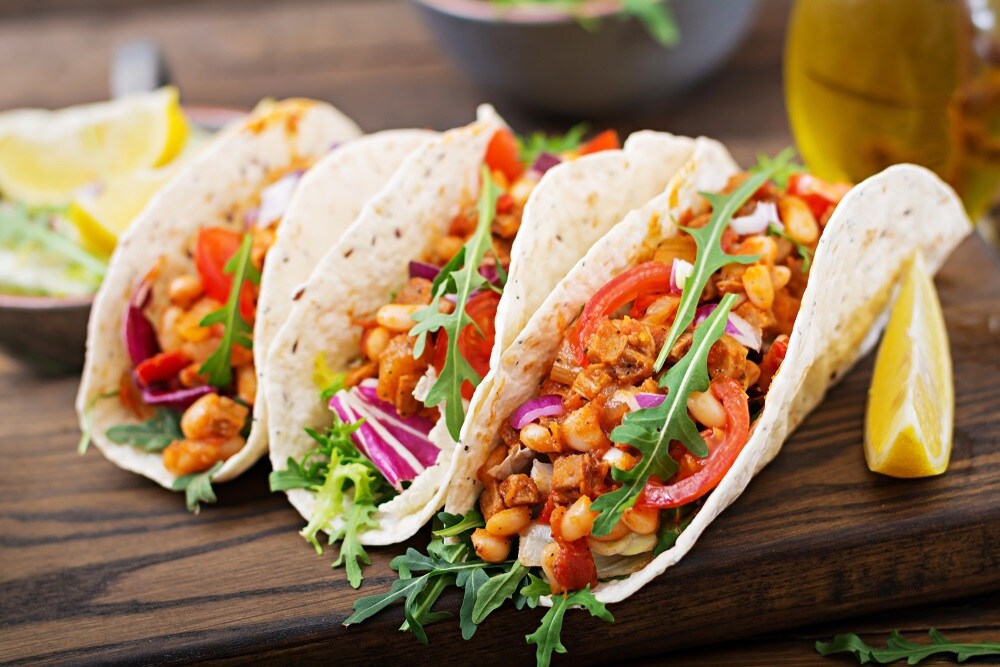 There's nothing quite like a delicious taco. Next time you're craving a taco (or a few), be sure to try out one of the three best taco spots the Grapevine area has to offer. Read ahead to learn more about what Frezko Taco Spot, Mi Dia From Scratch, and So-Cal Tacos are cooking up for you!
Frezko Taco Spot has been and will always be about family. Owner Eliazar Salinas III grew up eating the delicious recipes he serves today. The Frezko Taco Spot prides itself on serving the delicious, authentic Chicano cuisine that was passed down to Eliazar by his great-grandmother.
Each order of Frezko Taco Spot tacos come with four soft tortillas that can be filled with any combination of fresh meat, vegetables, guacamole, and even quieres bacon. Pair your tacos with a side of chips with housemade salsa, queso, or guacamole.
Mi Dia From Scratch serves up a fresh and unique menu of traditional Mexico City dishes with a modern Santa Fe and Tex Mex flair. Everything that chef Gabriel DeLeon cooks up is made from scratch in-house from the best and freshest ingredients available.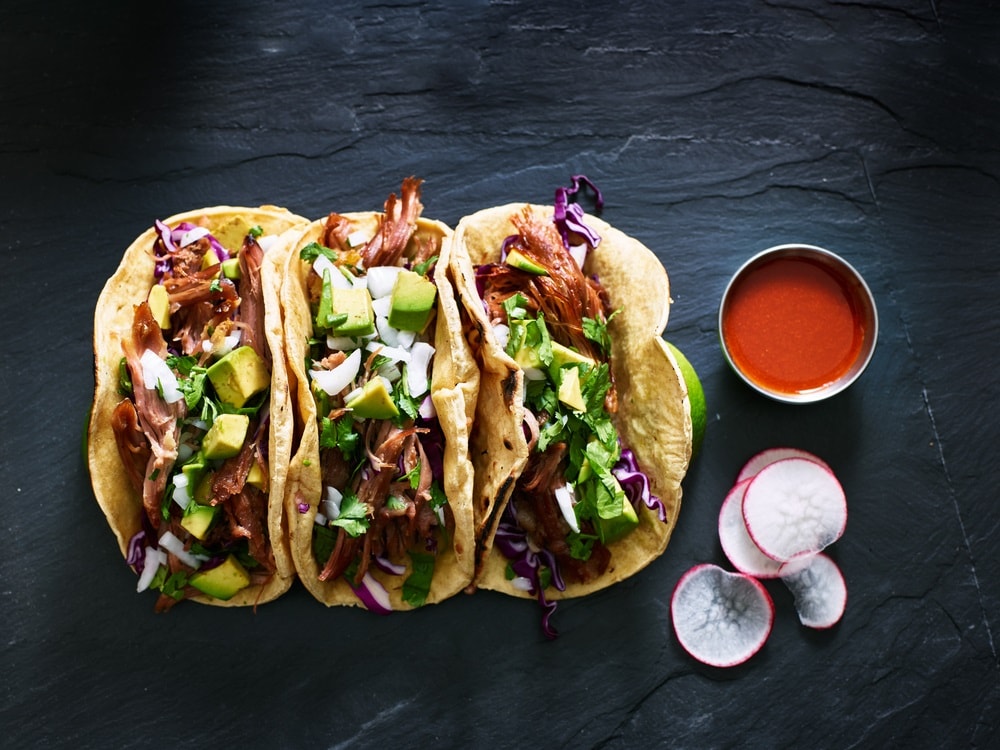 Mi Dia From Scratch has tacos ready for you any time of the day. Start the day with Breakfast Tacos stuffed with fluffy eggs, potatoes, and your choice of meat. Stop by for lunch or dinner to chow down on their artisanal street tacos. Choose from Duck Carnitas, Sea Bass, Baja Shrimp, and Tradicional grilled skirt steak.
 So-Cal Tacos was established to bring the fresh taco scene of Southern California to North Texas. At So-Cal Tacos, they serve up a wide variety of fresh Tex Mex fare but keep their focus on tacos. With seven different types of tacos to choose from, there's something for everyone at this taco shop.
Enjoy an order of Newport tacos, featuring So-Cal marinated steak with fresh cilantro and onion. Make a stop over in San Diego with San Diego style panko crusted fish with cilantro aioli and cabbage slaw. Branch out with an order of Gamechanger tacos, which come topped with honey chipotle grilled salmon and feta cheese.
Enjoy Your Tacos!
Enjoy chowing down on your tasty tacos from Frezko Taco Spot, Mi Die From Scratch, and So-Cal Tacos!