American culture rarely allows for such a delicious moment of simple pleasure and mindfulness with the exception of Epic Gelato & Craft Coffee. Read ahead to get a taste of what's in store for you at this craft coffee and treat stand!
The Epic Gelato & Craft Coffee Story
Epic Gelato & Craft Coffee was born from a serendipitous moment in a small coffee shop in Rome. Richard Baldwin, the owner of Epic Gelato & Craft Coffee, was at the tail end of a grueling three-week work trip when he stopped into a small coffee shop in Rome.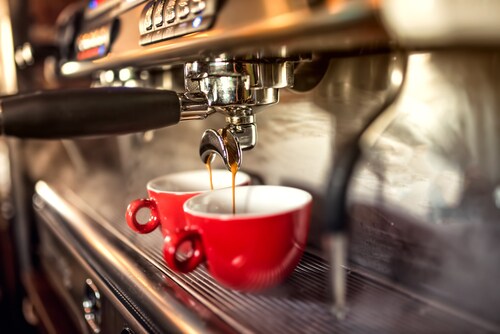 He walked in craving a quick caffeine fix to push in through to the end of his trip, but left with lingering inspiration thanks to a few wise words from the born-and-bred Italian barista behind the counter: "You need to take a minute for yourself."
That day, Richard walked out with a new outlook on life, time, and how we enjoy coffee. After returning to the states, he founded Epic Gelato & Craft Coffee as a one-stop shop for supreme coffee, tasty gelato, and a tranquil space to enjoy your selection.
Epic Gelato: A Scrumptious Scoop Above the Rest
As a small batch gelato kitchen, Epic Gelato & Craft Coffee focuses on quality, not quantity. Every pan of gelato is tended to by hand and made fresh every day. This gives them the ability to experiment with flavors and presents gelato lovers with one-of-a-kind flavors to enjoy in the moment-you never know if or when it'll be back around.
They offer a rotation of regular flavors, like Chocolate, but specialize in unique and seasonal flavors, like Peaches and Cream, Pumpkin Spice, and Chocolate Caramel Brownie. Enjoy your scoop in a waffle cone, in a cup, or even in your coffee.
Craft Coffee: Beverages that Stop the World Around You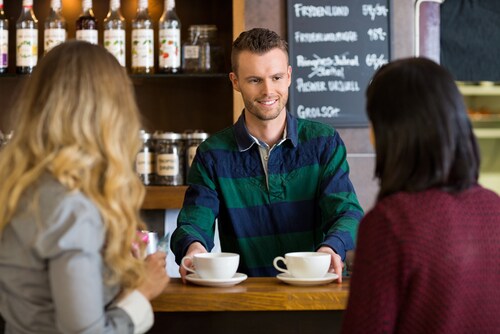 Start your day with something fresh, creamy, and handcrafted like a cappuccino, latte, or macchiato. Need or want something a bit stronger? Opt for a Cortado double espresso drink, cold brew coffee, or something from their slow bar, like a meticulously brewed v60 pour over or French press coffee drink.
Combine their two best sellers and enjoy a beverage like nothing you've ever had before: the Affogato. This fancy drink features two espresso shots, house whip cream, and your choice of gelato. Jazz up your morning caffeine with a scoop of Dulce de Leche, Cookie Dough, or Chocolate.
Take a Moment for Yourself at Epic Gelato & Craft Coffee!
Follow in the footsteps of Epic Gelato's founder and take a moment for yourself with a delicious, handcrafted drink or treat. Stop by morning, noon, and night for a treat that will turn your whole day around. In the meantime, check them out on Facebook and Instagram to see what awaits you at Epic Gelato & Craft Coffee!