Wondering how long your brakes should last? You've come to the right place! We at Audi Grapevine have put together this detailed guide to help answer your question of how long your brakes last.
Below, you'll find detailed information about how long the many parts of your brakes should typically last. We also go over the many different factors that can affect how long your brakes are good for. Drivers in Grapevine, Dallas, Fort Worth, and Irving should read ahead to learn more about how long brakes last!
How Long Each Brake Part Should Last
There's not a clear-cut answer to how long your brakes should last because it depends on a variety of factors that are specific to your driving habits. However, generally speaking, each part of the brake system should be replaced according to the time table below:
| | |
| --- | --- |
| Brake Pads | Between 25,000 and 70,000 miles |
| Brake Rotors | Between 30,000 and 70,000 miles |
| Brake Shoes | Around 35,000 miles but often less |
| Brake Calipers | Only if a problem arises but should be inspected regularly |
These are general outlines of how long these parts last. However, they may need to be replaced more often if you drive in what are considered extreme driving conditions. Read ahead to learn more about what manufacturers consider extreme driving conditions.
Factors That Can Affect Your Brake Timeline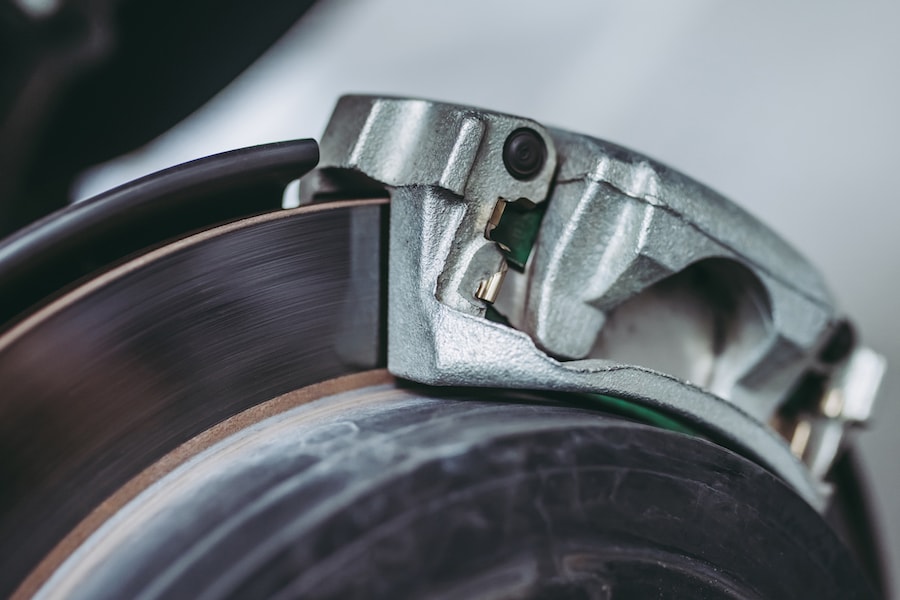 There are many different factors that affect how long the different parts of your brakes last. The first and most prevalent is your personal driving habits. If you make many sudden stops, like in city traffic, or ride your brakes for long stretches of time, this will wear down your brake pads faster than normal.
Another huge contributor to how long brakes last is the environment you drive in. Living in mountainous or hilly areas could cause your brakes to be worn down faster than normal. This is because it's often necessary to use your brakes nearly constantly in order to maintain a safe speed on your way down the mountain.
One more contributor to how long your brakes last is the materials they're made of. If you buy soft brake pads even if you drive in more extreme driving conditions, then your brake pads won't last nearly as long as they should. That's why it's important to buy the right ones from the start-it'll save you money in the long run.
Time for Brake Maintenance?
Think it might be time to have your brakes looked at? The team at Audi Grapevine is here to help! Our expertly trained service technicians at our on-site service center can help you with any problems you have going on with your brakes. Whether you need your rotors resurfaced or it's time for a new set of brake pads, you can count on them to get things back to normal for you.
Drivers in Grapevine, Dallas, Fort Worth, and Irving can schedule a service appointment today by giving us a call or visiting our online service appointment scheduler on our website!