Just like checking and changing your oil, your vehicle's transmission fluids need the same kind of love. This ensures that your Audi is going to run smoothly for years to come, elevating your commutes in the Grapevine, Dallas, and Fort Worth area. However, do you know how to go about checking your transmission fluid?
If not, Audi Grapevine is here to help. All you need to do is follow our step by step guide for your specific transmission, and you're set. Now, let's jump right into how to check your transmission fluid.
Checking Fluid in Your Automatic Transmission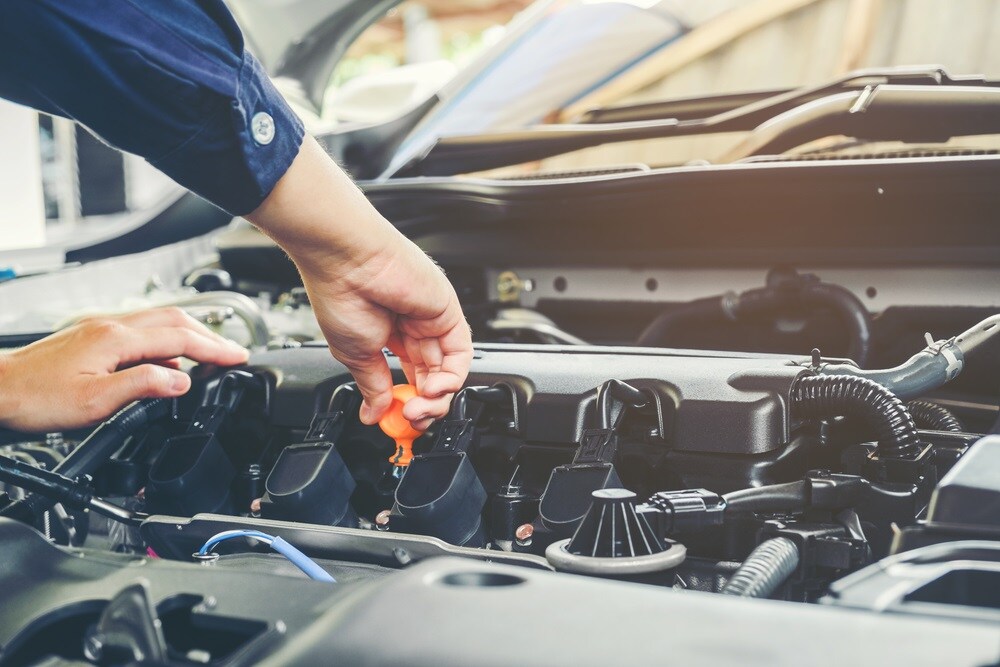 1. Place your engine in park or neutral and keep your engine running. After your engine is warmed up, locate the transmission dipstick under the hood. This should be located in the front or the back and will be labeled.
2. Remove the dipstick from the pipe and inspect the color, consistency, and smell. Healthy fluid looks pinkish or reddish and smooth. If it's dark in color, smells burnt, or there's debris in it, it's time for a fresh batch.
3. Next, check the fluid level by wiping the fluid off the end of the dipstick with a clean and lint-free rag. Reinsert it back into the pipe and pull it back out again. If it reaches the fill line, you're good to go. If not, more needs to be added.
4. Close your hood, turn off your engine, and you're all good to go.
How to Check Fluid in Your Manual Transmission
Since this task is a little more extensive than with an automatic transmission, you first need some tools. Locate a fluid pump, jack and jack stands, wheel chocks, a rachet, and a torque wrench before you get started.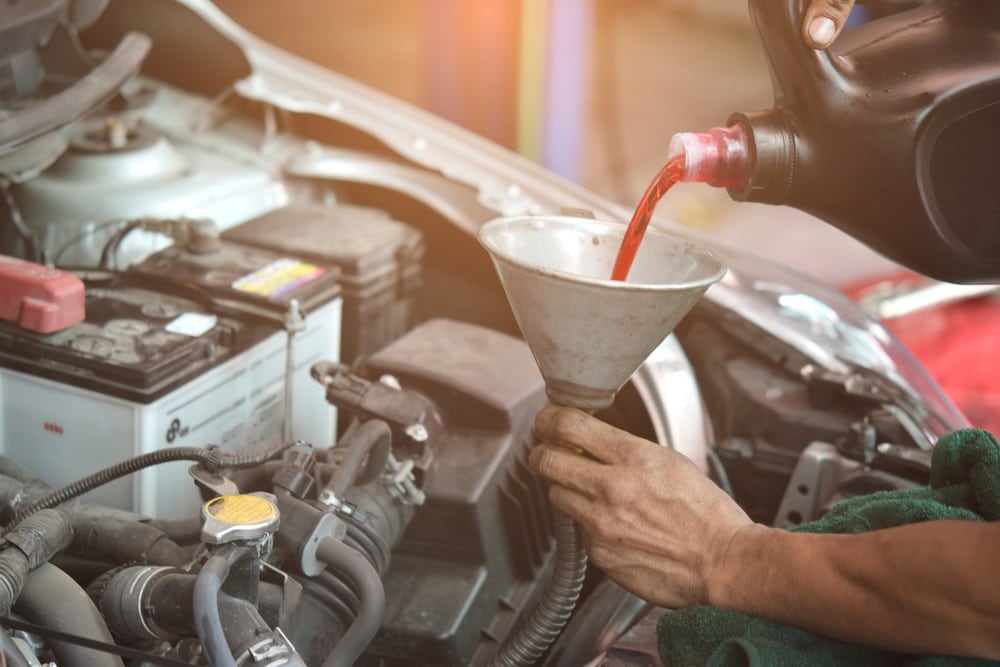 1. First, position your wheel chocks around your rear wheels and jack up the vehicle. After it has been raised, place the jack stands under the strongest part of the frame to ensure safety.
2. Locate the fluid fill plug under your raised-up vehicle. This is a large bolt that should be located halfway up your transmission from the bottom.
3. Remove the plug using the appropriate tools and check the fluid level by dipping your finger into the fluid plug hole. Is there liquid on your finger? If so, your levels are adequate. Additionally, look to see if the fluid is clear of debris, does not smell burnt, and is the right, pinkish-red color. If not, it's time to change your fluid completely.
4. If you need to add transmission fluid, do so now using your fluid pump, adding the fluid into your transmission through the plug opening. Make sure to do this slowly and don't overfill.
5. Reinstall the plug, lower your vehicle, and you're done!
Have Your Transmission Fluid Checked or Changed at Audi Grapevine
If you're having trouble checking your transmission fluid or it's time for a fresh batch inside your Audi, contact our state-of-the-art service center today. Our professionals will ensure that your transmission is healthy, making your drives in the Grapevine, Dallas, and Fort Worth area safer.