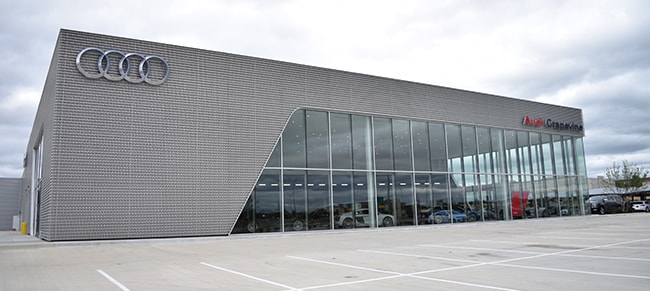 Audi Service & Car Repair in Grapevine - Serving the Greater Dallas Area
At Audi Grapevine, we know that driving an Audi means you take pride in what you ride. You want that to be the case for every single mile you go through the Dallas-Fort Worth area, and beyond. It's something we certainly understand, and we're here to help. Our Dallas area auto service center meets the needs of Audi drivers throughout the area, providing them with routine maintenance and major repair solutions, so they can enjoy the thrill of being behind the wheel of the luxury brand.
  Our team is highly-trained and knows its way around all types of Audi models, from recent model years, to those that stretch back 10 years, or maybe more. We have the latest technology, tools and equipment onsite to properly diagnose and fix any issues, or to simply have your oil changed and tires rotated; whatever it might be, we're able to help solve the issue.
When we perform service, we make sure to use products that specifically help your vehicle, and that includes genuine Audi parts. OEM auto parts are important in keeping vehicle integrity and value high, which in turn leads to longer-lasting cars or SUVs that can see the odometer tick to high digits.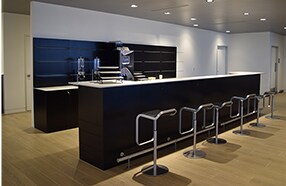 While you wait for your vehicle here in our state-of-the-art auto service center, we provide plenty of amenities to keep you comfortable. Sit back and relax and watch tv while enjoying coffee on us in our Quattro Cafe! To learn more about what we have to offer, give us a call today at (888) 394 2883.
If you're in need of Audi service and need to schedule an appointment, contact us today. You can schedule service online, or call us, and we'd be happy to set up a time that works for you, and have you in at your earliest convenience.

| | |
| --- | --- |
|   |   |
| | |
|  Chris Cowan |  Elizabeth Lupi |
| | |
| --- | --- |
|   |   |
| | |
|  Vernon Burns |   |
| | | |
| --- | --- | --- |
|   |   |   |
| | | |
|  Alex Seal |  Bobby Srianant |  Jules Wildoner |
| | | |
| --- | --- | --- |
| |   |   |
| |    |    |
| Salvador Torres  |  Santiago Ramirez |  Sean Burreal |