There's no better way to wrap up a busy day at work or get together with some friends than heading to happy hour. In the Dallas area, there's plenty of places to spend happy hour at but none that compare to the ones you'll find at Cold Beer Company, HIDE, and The People's Last Stand. Read ahead to learn more about what these happy hours have to offer!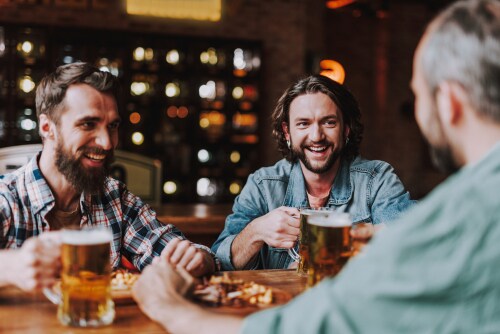 At Cold Beer Company, they're all about getting everyone in on the happy hour action. With 24 local, import, and craft beers to choose from, a handful of specialty cocktails, and a lengthy menu, there's something for everyone at Cold Beer Company. Even if you have your dog with you, they can come get in on the fun with a large patio to accommodate them.
Depending on when you visit, you'll be able to enjoy a wide variety of drink and food specials including $3 draft Mondays and $2 off hot dogs on Wednesday.
While HIDE has only been in Dallas for just a few years, it's been making waves when in the Deep Ellum district of Dallas. Here, they push the boundaries of cocktail making with all kinds of signature sips and classic cocktails but with a unique twist.
To go with your Pretentious Mule or Rich Mahogany cocktail, HIDE offers an array of upscale comfort dishes including soft pretzels with queso, pimento cheese fritters, and gyro tartine.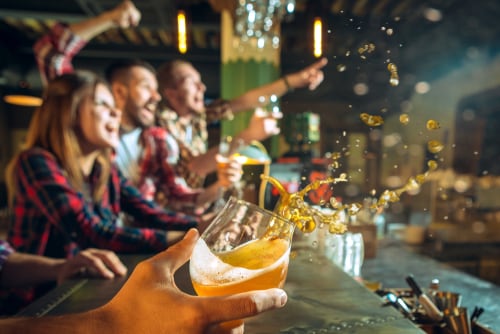 The People's Last Stand strives to reflect that unique diversity of the area that they proudly serve. That's why they serve up a unique menu of handcrafted cocktails made from locally sourced and homemade ingredients including juices, syrups, and mixers.
During their happy hour, which they offer every day of the week, you can snag one of several tasty cocktails including a house-made gin and tonic, a pineapple mint julep, or a whisky apricot smash.
Cheers!
Enjoy spending a happy hour among friends and colleagues at Cold Beer Company, HIDE, and The People's Last Stand!